About Us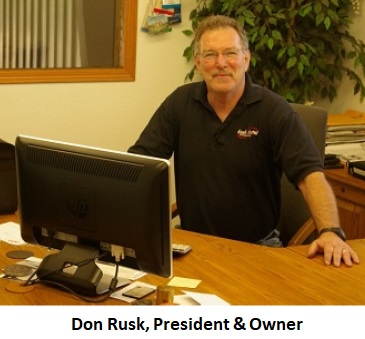 Incorporated July 1995 by Don Rusk, President and Owner. We are a business scrap dealer that handles ferrous and non-ferrous industrial scrap (no autos or appliances), specializing in aluminum, zinc, brass dross and skimmings. We have been at our present location since September of 1999.
Below are a few highlights of our business:
We pick up in a hundred mile radius (no pickup fee)
Offer free use of containers
Registerd to handle Hazardous Materials with the U.S. Department of Transportation, as required by 49 CFR Part 107, Sub-part G.
Company carries a certificate of liability insurance.
Business Associations
The Dubuque Chamber of Commerce since 1995.
Better Business Bureau (BBB) of Greater Iowa, Quad Cities, and Siouxland Region since November 2002.
The National Federation of Independent Business (NFIB) since July 2004.
Institute of Scrap Recycling Industries, Inc. (ISRI) Member Since 2007